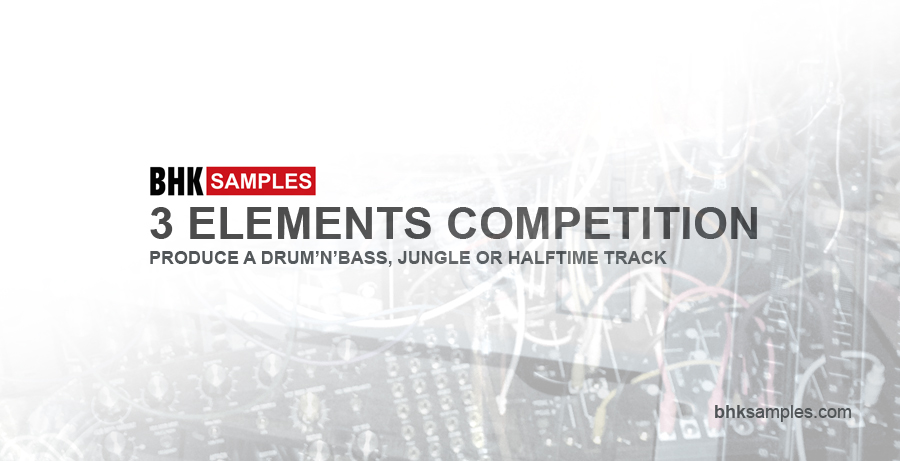 Rules:
Download the sample packs from our freebies page. Produce a drum n bass, Jungle or Halftime track according to the 3 elements principle. That means that through the entire track only a maximum of 3 elements can play together, regardless of the number of samples that make up the respective elements.
ELEMENT 1: DRUMS & PERCUSSIONS
ELEMENT 2: BASSLINE
ELEMENT 3: LEADS, PADS, ATMOS & FX
Use this arrangement template below to package your idea.
TIP: Transfer this template with midi clips into your DAW on the top track as a guide.

Resampling, recycling and manipulation of the samples for your production is allowed, and even encouraged on our part!
Prizes
First place: Shop voucher worth £ 1000,-
Second place: Shop voucher worth £ 700,-
Third place: Shop voucher worth £ 400,-
Submit your track to support[at]bhksamples[dot]com with the subject "3 elements".
Deadline for submissions is October 31th. 2020
We are looking forward to your tracks. Good Luck everyone!
bhksamples.com